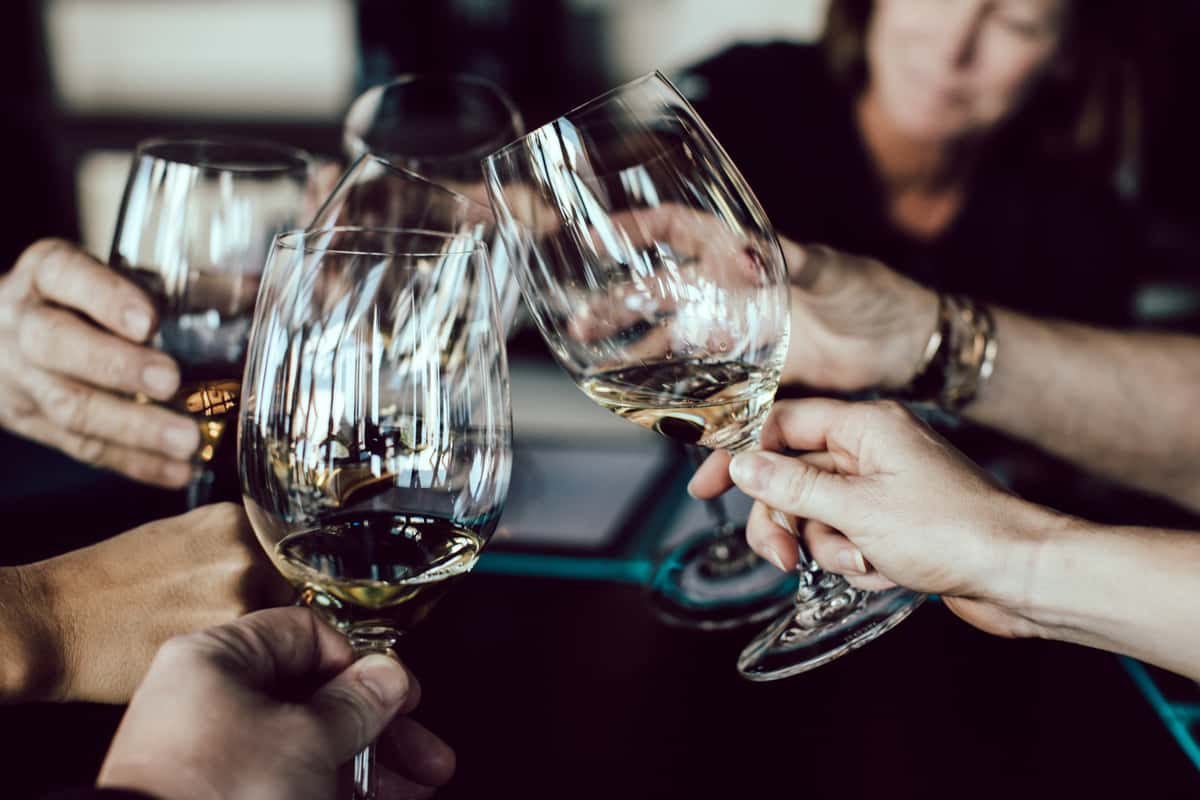 Mid-Summer Newsletter — 2013
Mid-Summer Newsletter — 2013
GREAT MEN / GREAT WINES
Vintner's Dinner — Saturday, August 10th — 6:30pm
With Brice Jones of Emeritus Wines
Brice is known internationally for his extraordinary Pinot Noirs, namely the Emeritus & the celebrated
William Wesley, which is only available through his wine club. Both wines have won the highest rankings in
wine competitions, and we will be pouring both at the dinner; a rare treat to have the William Wesley on hand. In addition, Brice is bringing his "Ruby-Ruby", a Rosé made from the first press of the Pinot grapes: dry & delightful, which we will pour in the garden and into the first course. These are fantastic wines and we are always thrilled to have Brice fly in from his Sonoma vineyard to join us. Nitzi & the kitchen are planning a Summer menu around the Pinot Noirs & the Rosé. We will also pour one white, the Marie Antoinette Pouilly Fuissé from Vincent, which matches beautifully with his Burgundian style Pinot Noir. Please plan to join Brice for his East Coast appearance! The dinner is $125 inclusive: hors D'oeuvres & wine at the reception: four courses with wine pairings plus dessert, tax & gratuity.
Annual Champagne Dinner — Sunday, September 1st — 6:30pm
Hosted by Mario Rinaldi
We are delighted to have Mario join us for this event following his European tour, pouring at ultra deluxe venues. A native of Champagne, now living in New York, he is greatly knowledgeable as well as entertaining. This is a festive event marking Summer's end in style with fabulous champagnes. We will pour Mario's Paul Georg in the garden, as well as during the meal, with an array of champagnes ranging from Blanc de Blancs to Rosés. A rare chance to sample multiple champagnes! We encourage, as always, everyone to dress in garden party whites & toast the summer "Adieu" in style. Light hors d'oeuvres, caviar canapés, followed by a 4-course menu plus dessert,
married to these gorgeous wines, with Mario adding his charm! Priced same as above.
*** Note the Chillingsworth Fine Dining menu is now offered a la carte! *** Order a few bites or a feast!
Gayot.com: Hopefully you saw our write up in the International review naming *Chillingsworth as "King on Cape Cod".
Cape Cod Chamber: We had a wonderful review, written by nationally known food writer Marie Yolen-Cohen who chose Chillingsworth as the Best On Nationwide Route 6, which runs, as you may not know, from here all the way across the country to California! Rte 66 has nothing on us!
Cape Cod Magazine: CCM did a lovely write up and chose us among the Best Restaurants on Cape Cod
TV Diner: Look for us on TV Diner on the 27th! PLUS on our own Cape Cod Chamber TV show DBA.
FYI: We have a stellar new staff manning the bistro kitchen. Check us out, the best we've ever had and arguably the best crew on the cape between bistro & fine dining!
We look forward to seeing you soon.
Pat & Nitzi