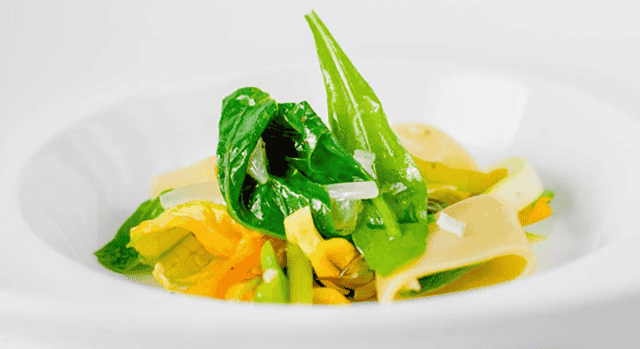 Welcome to Chillingsworth
Fine Dining
Please Check in for reservations at the Podium in front of the bar entrance. Reservations Suggested & Walk in's welcome with availability. Dining 5-7pm Wednesday Thru Saturday. Face Coverings Required except when seated for dining.
During the Outdoor Dining Experience please make online reservations using the
Chills Bistro Option ONLY!
Chillingsworth & Chills Bistro
Outdoor Dining 5-7pm Wed-Sat
Takeout Menu 5-8pm Wed-Sat
Indoor Dining 5-8 Friday & Saturday
508-896-3640
Appetizers-Soup-Salad
Romaine Heart Caesar Salad $12
Parmesan Reggiano, Herbed Cheese Crostini
Iceberg Wedge $12
Stilton Blue Cheese Dressing, Smoked Bacon, Chopped Egg & Chives
Bibb Lettuce $12
Raspberries, Goat Cheese, Sliced Almonds, Raspberry Vinaigrette
Baby Kale & Baby Arugula Salad $12
Lemon Dressing, Pinenuts, Raisins, Dried Figs, Dried Apricots
Creole Lobster Bisque
8oz $10.50 16oz $18 32oz $30
New England Clam Chowder
8oz $8 16oz $14 32oz $21
Truffle 'Mac & Cheese' $12
Shaved Parmesan
Ricotta Gnocchi $12
Corn, Edamame, Mushrooms, Mushroom Butter Fondue, Parmesan
Spicy Grilled Shrimp $14
Chunky Avocado 'Guac', Spicy Tomato Salsa
Smoked Salmon 'Toasti' $19
Avacado, Goat Cheese, Tomatoes, Red Onion, Capers, Lemon, Chives
Rock Shrimp Risotto $15 ap/ $26 entree
Edamame, Leeks, Bacon, Chives, Parmesan
Seared Native Scallops $18 ap/ $35 entree
Roasted Tomato Risotto, Basil, French Beans, Scallop 'Jus'
Entrees
Lobster & Vine Ripened Tomato Pizza $24
Mascarpone, Parmesan, Mozzarella, Lobster Cream, Basil
Roasted Chicken Breast $26
Mashed Yukon Gold Potato, Rich Chicken Sauce w/ Marjoram
Braised Boneless Short Rib of Beef $27
Mashed Potato, Cabernet Rib Sauce, French Beans
Angel Hair Pasta w/ Lobster $32
Tomatos, Green Onions, Lobster Basil Cognac Cream, Chives
Seared Halibut $36
Creamy Israeli Cous Cous w/ Grilled Corn, Edamame & Tomatoes,
Lobster Butter Fondue
Basil Crusted Baked Salmon $32
Mini Potatoes, Zucchini Noodles,
Pesto Butter Sauce
Pan Seared Salmon $32
Baby Kale & Baby Arugula Salad, Dried Fruits, Pinenuts, Lemon Vinaigrette
Miso Cod $32
Daikon-Cucumber Relish, Curried Sticky Rice, Curried Coconut Milk Sauce, Cilantro
Seared Duck Breast $36
Job's Tears, Beets, Sweet Potato, French Beans, Duck Sauce
Pork Tenderloin Scallopini $27
Linguine, Snap Peas, Cremini Mushrooms, Marsala Veal 'Jus'
Pappardelle Pasta w/ Traditional Bolognese Meat Sauce $25
Parmesan, Herbs
Sides
French Beans, Snap Peas, Grilled Asparagus $6
Truffle Risotto $9
Mash Potato $6
Roasted Brussel Sprouts, Parmesan & Aged Balsamic $6
Dessert
Flourless Chocolate Cake $11
Pistachio Ice Cream, Raspberry Sauce
Sticky Toffee Pudding $9
Vanilla Ice Cream, Caramel Sauce
Key Lime Tart $9
Chantilly Whipped Cream, Raspberry Sauce
Almond Apple Tart $11
Caramel Ice Cream, Caramel Sauce
'NY' Cheesecake $9
Blueberry Compote
For the Next Day Breakfast Items
Crossants $3.50
Cranberry Orange Scones $3.75
Blueberry 'Buckle' $4
Blueberry Coffee Cake, Crumble Topping
'Aunt Helen's' Cinnamon Apple Walnut Coffee 'Cake' $4
Menu Items Subject to Product Availability
Please Indicate any Dietary Restrictions when Ordering
Some items can be prepared Gluten Free & Vegetarian
Wine Selections
Brut Champange, Bouvet, France NV $29***
Pinot Grigio, Borgo Boschetto, Italy 2018 $15***
Rose, Bieler Pere & Fils, France 2018 $22***
Sauvignon Blanc, Stone Burn, New Zealand 2018 $19***
Chardonnay, Mountain View, Monterey County 2014 $21***
Chardonnay, ZD, Napa 2017 $85
Sancere, Domaine Daulny, France 2017 $35***
Malbec, Postales, Argentina 2018 $21***
Merlot, Guenoc, Napa 2017 $21***
Pinot Noir, Mountain View, Central Coast 2017 $27***
Pinot Noir, Four Graces 2016 $60
Pinot Noir, Emeritus, Russian River 2015 $85
Cabernet Sauvignon, Predator, Napa 2016 $34***
St. Emilion, Bordeaux, Chateau Pipeau Grand Cru 2016 $65
Cabernet Sauvignon, Conn Creek 2015 $80
***Reduced Takeout Pricing
Beer
Amstel Light $3
Heineken $3.50
Samuel Adams $3.50
Stella Artois $4
Welcome to Chillingsworth
Elegant Fine Dining -- Casual Bistro & Bar/Lounge


Chillingsworth & Chills Bistro are NOW OPEN for the Takeout Season! We look forward to the proposed opening of Outdoor Dining the week of June 8th, and the addition of Indoor Dining (hopefully) soon thereafter. The website will have updated information about the Dining possibilities as it becomes available. We are following the changing requirements and recommendations from the Massachusetts Government and the Brewster Board of Health: currently "Take Out Only" no Full Service Dining. Also, Guest Rooms are proposed to be available beginning the week of June 8th, please call for updated Guest Room availability. We look forward to welcoming Dining Guests as soon as possible as we focus on the most recent Health and Safety Precautions necessary for Guests and Staff. Please join our email list or check the Website for changes in the Current Plans and Additional Information.
As we follow the Guidelines going forward , we will Strive to provide Excellent Service while we also protect the Health and Safety of our Guests & Staff. We look forward Seeing Everyone Soon!




"Chillingsworth is regarded as the best restaurant on Cape Cod."
— The New York Times
A featured location in "15 Perfect Summer Days for 15 Cape Cod Towns."
— The Boston Globe
Chillingsworth Fine Dining Hours:
Takeout
Thursday's, Friday's & Saturday's
4-8pm
Any UPDATES will be available on the Website.
Current Requirements will Allow "Take Out" ONLY, the Governor's proposed outdoor dining beginning the week of June 8th with indoor dining following shortly there after.
Chill's Bistro & Bar
Hours:
Open for takeout
Thursday's, Friday's & Saturdays
4-8pm
Any UPDATES will be available on the Website.
Current Requirements will Allow "Take Out" ONLY, the Governor's proposed outdoor dining beginning the week of June 8th with indoor dining following shortly there after.
Restaurant Reservations
Reservation information for Chillingsworth Fine Dining, Chills Bistro & Bar and Chillingsworth Inn is available by calling this number:
Online reservations will be accepted based on the Season Schedule. Please check the 'Hours of Operations above before making Reservations
Please verify the open dates listed in "Hours" to avoid making a Reservation when the Dining Room chosen is NOT OPEN visit our reservations page or click below.
Restaurant Reservation
Guest Room Reservations
Chillingsworth Guest Rooms are Currently Required to be Closed Until Further Notice.
Chillingsworth has 3 guest rooms located above the restaurant. Each one is unique in it's own way and offers a very historic experience in itself. Email us for more info: info@chillingsworth.
(Please list your name and a brief message when you call or text)
Guest Room Reservation
Gift Certificates
Chillingsworth Gift Certificates - The Perfect Gift For The Holidays Or Any Occassion
Gift Certificate can be used for any Chillingsworth service: Bistro & Bar/Lounge, Fine Dining, The Inn or any combination.
Gift the gift of fine dining:
Gift Certificates
EVENTS
The Schedule of Annual Events 2020


Summer Solstice Vintner Tasting Dinner June 2020


Mid Summer Vintners Dinner July 2020


Champange Tasting Dinner September 2020


Game Dinner October 2020


Beaujolais Dinner November 21, 2020


Thanksgiving Celebration November 26, 2020
Planning a Wedding or a Wedding Event?
Chillingsworth might be the perfect host location.
The restaurant specializes in Custom Planning for Weddings, Rehearsal Dinners, Hors d'Oeuvre Receptions and Post Wedding Brunches. The focus is on creating an event to remember based on the client "Vision" of Dining, Beverage Service, Special Effects and Budget requirements. No detail is overlooked.
CHILLINGSWORTH WILL BE OPENING MAY 22
Chef Nitzi Rabin and the entire crew will welcome you to the Forty-fifth Season in May 2020!! Elegant Fine Dining in the antique appointed Sea Captains House, Casual Bistro Dining in the Greenhouse, Comfortable Bar/Lounge, or outside on warm Summer Evenings. Plus Custom Planned Catered Events both on premise or at your location!