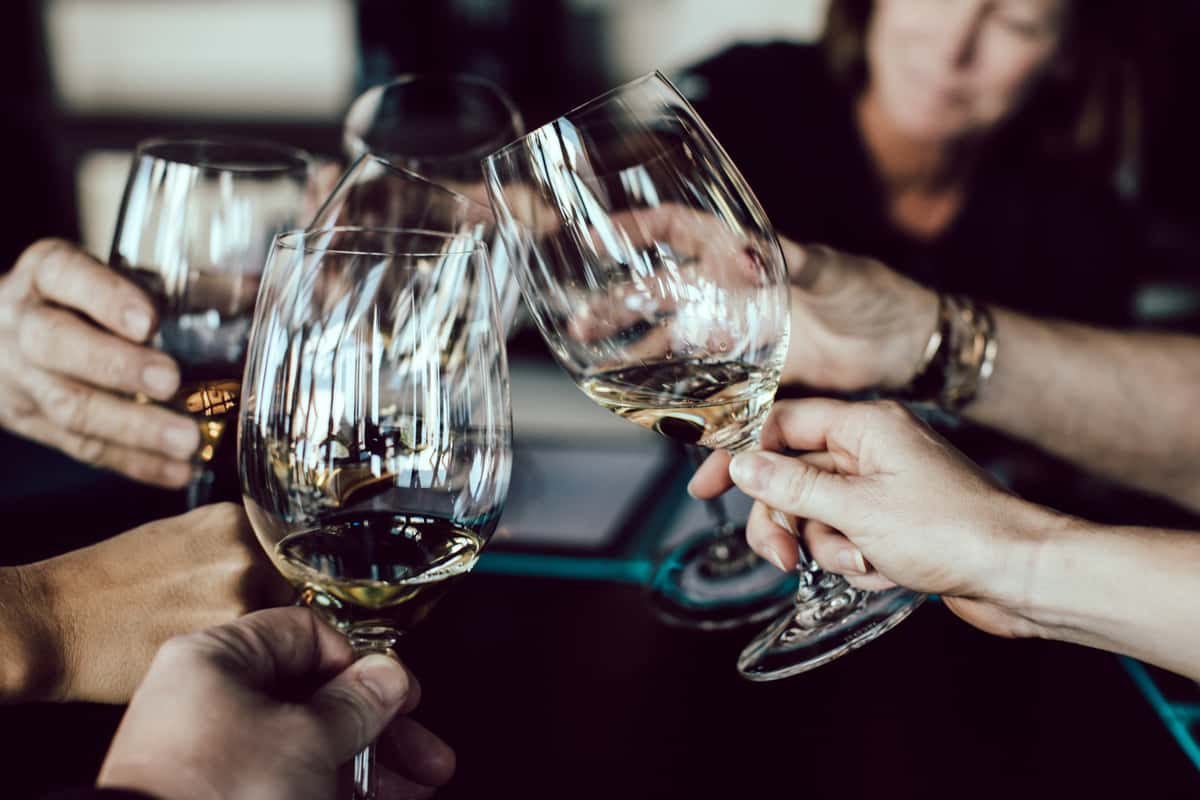 Fall Newsletter
Fall Newsletter
Hard to believe this is the Fall newsletter, the Autumn Equinox, with the full moon, sailing and temps in the high 70's!! We'll take it; perhaps it makes up for June, somewhat!
******
Chillingsworth is now open Fri & Sat evenings. PLEASE NOTE: Through the early Fall we now offer the entire menu as an a la carte option in addition to the 7 course Table d'Hote choice for those of you who may prefer to choose just what you want; a first!! For Example: an App. & a Main; or three Apps: or 3 Desserts!! Whatever you desire!!

Chills Bistro is now serving 6 nights a week from 5pm. Closed Monday. The early 3 course special is available from 5-6, please note that orders must be in by 6 so we recommend 5:30/5:45 for reservations if you want the early special. Our regular menu is available all night as are the "Small Plates" in the Bar only.

******
FALL SCHEDULE
The Game Dinner: Saturday October 19th. Once again we honor the Fall season with the annual Game dinner. This year we will feature Game Hen, Rabbit, Elk, Antelope & local fish & shellfish: certainly lobster and oysters; all paired with appropriates wines. Beginning as usual in the garden & patio, weather permitting, we have some awesome hors d'oeuvres planned along the Game theme, with Trimbach Pinot Blanc & for those who wish to indulge, Beach plum Martinis!! Dinner will follow in the dining rooms: multi-course with wine pairings. The featured winery is Keenan, rated at well over 90+ in the wine Spectator. We will have a rep from the winery fly in for the evening. The evening will also include Schug Pinot Noir. The additional wines will include Chardonnay, Merlot & Cabernet Sauvignon, all from the featured winery Keenan. Stephanie, our Pastry chef has a special treat in store for the dessert course! Reception, 5 courses, with wines, Tax & Gratuity @ $135 inclusive ** Please look for the entire menu posted on the www.chillingsworth.com website next week.

** On the pastry note: we plan to reopen the pastry shop next season with pastries, Pates, salads, coffees etc. Look for that in the Spring opening newsletter.


Restaurant Week, in the Bistro. Monday October 14th through the 20th. We will once again participate in this Nation-wide event along with multiple restaurants on the Cape. A Special 3 Course Menu from $25 will be featured with special wine choices. This Special Menu will be served all evening: be certain to book early as it fills up quickly.


***Nouveau Beaujolais Saturday November 23rd. The wines of Georges DuBoeuf: A traditional Harvest Celebration with the Nouveau just released. We will pour the Nouveau Beaujolais for the reception and the first seated course, then move into white Macon Village Beaujolais, followed by more sophisticated wines from the region: Beaujolais Villages, Moulin a Vent, & Morgon… The menu will be classic French as always: pissaladerie, escargot, Cassoulet, fish soup, duck confit perhaps with duck? You get the idea…. Tarte Tatin!! Mont Blanc!!! Final details to be decided. This is a country tweedy event, so dress casually, gather table & have Fun!!
Priced @ $115; Reception, wines and multi-course menu, tax and gratuity.


Thanksgiving. Our Swan Song. Two seatings: 2/2:30 & 5/5:30. We will serve complimentary cheeses, pates, nuts & olives on a buffet in the Bar before the meal, so come early and feast. There will be Special wine selections and festive cocktails. The dinner is Classic American Thanksgiving with all the trimmings. For the non-traditionalist there will be Tenderloin, Lamb, Duck, Lobster, Scallops, Fish, whatever is available that day; seasonal soups and country desserts. A true feast. Bring home seconds!! Book ahead as we welcome large family groups of 3 generations; childrens' menu available for those under 12. This is always a wonderful day, with fires lit and beaming faces. We will be open the Friday and Saturday following for those who wish to catch a bargain at the end of the season & wish us a good winter!! Please call ahead for this as it books early.

******

Please remember that our guest rooms are available through the Fall & perfect for these dinners as well as a weekend getaway. Wine & cheese upon arrival; continental breakfast, served in the morning, a private beach just down the street. Late night bar & bar snacks!! Perfect!!

Please reserve ahead for any of these events: we look forward to seeing you & thank you for your continuing support!!

******

Please join us any night! Drop in for fabulous a la carte Chillingsworth food!
Don't forget to "Like us" on Facebook to catch notes and photos…plus, see our website at www.chillingsworth.com.
We look forward to seeing you soon!
Warm Regards,
Pat & Nitzi