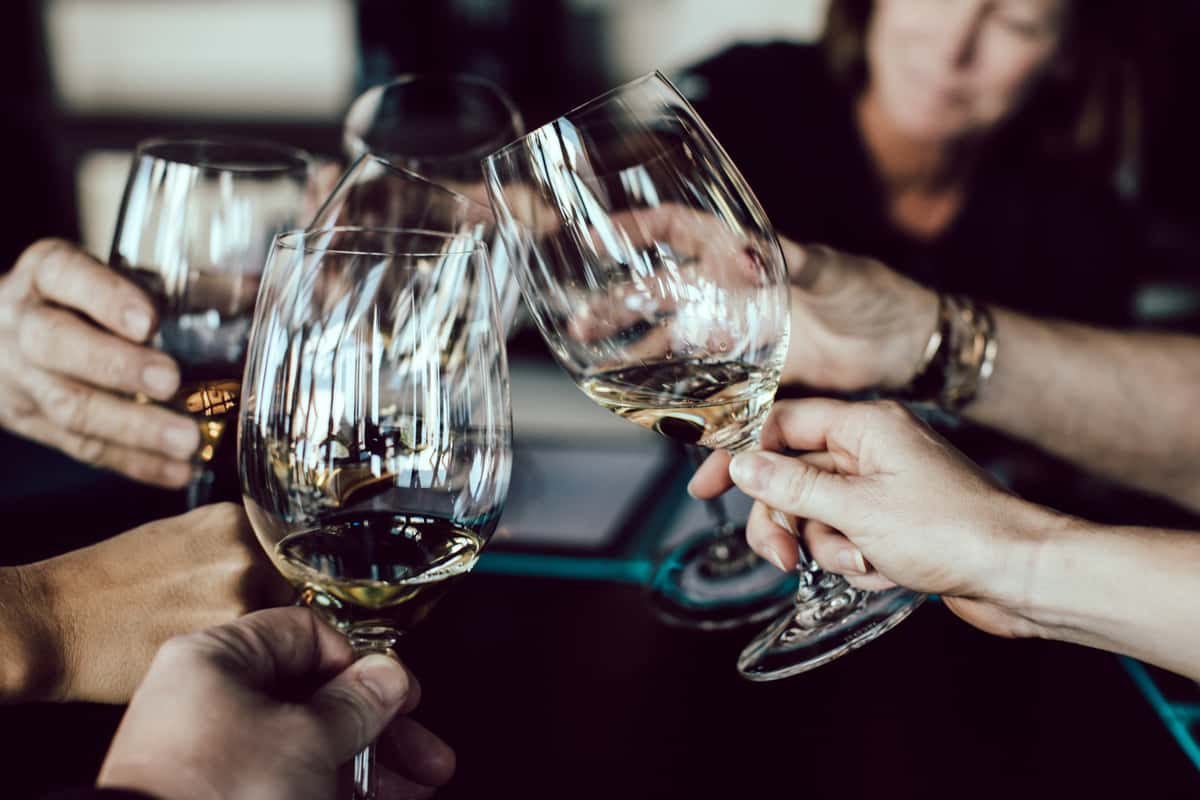 Early Summer Newsletter 2014
Early Summer Newsletter 2014
Fine Dining Dinner Dinner nightly except Mondays in Season.
Chills Bistro open 7 nights a week in season from 5pm.
Chillingsworth serves an elegant multi-course, multi-choice menu that NOW is also offered completely a-la carte, in the charm of an antiques & flower filled Antique house. The house is on the National Historic register, built by Chillingsworth Foster in 1689, and set on 5 acres of lawns and gardens.
Attentive service and an award winning wine list, crystal glasses, antique porcelain set the tone for a memorable dining experience that Zagat has described as "the ultimate dining destination...Exceptional, Exquisite, Superlative all around." Custom dinners for weddings, rehearsal dinners, corporate groups and family events can be arranged in-house. Off-premise catering available.
*** Summer Special Events***
June 21st Sat: The Annual Tasting Dinner.
We gather in the garden & lounge for passed hors d'oeuvres & Sparkling wine, followed by a six course menu with wine pairings. We will feature new menu items for the upcoming Summer as well as testing/tasting new wines for the summer list, some of them Southern Hemisphere from American vintners… Fun!
July 19th Sat: Our 2nd annual Cape Sea to Shore Dinner.
Once again we invite our local purveyors for a "Farmer's Market" start in the garden. Our wonderful shellfish, lobster, herb and produce people will be on hand, in person!! The faces behind the glorious oysters/lobsters/herbs!! We will nosh on hors d'oeuvres and two local Cape Cod wines, as well as the wines of Joe Carr, a Dennis resident who makes his wine in Napa. Joe will be on hand to mingle and discuss the wines we will be drinking. Dinner will feature all of the above, with the local wines paired with the menu, plus, local Cape fish, birds and meat in a casual, fun event. A feast of the Cape's bounty!! Sadly, Barry Clifford will not be on hand since his discovery of the ship, the Santa Maria, takes him back to Haiti for the month… we'll hoist a glass to his success.
August 9th, Saturday: Vintner's Dinner. Paul Hobbs Wines
This year we will highlight the wines of Paul Hobbs. He has a fervent following (including us!) and his pinot noir is absolutely amazing. He has a second label & vineyards in CrossBarn, with connections in Argentina where he has his own vineyards and wine production. We will run the gamut on his wine collection and will prepare an elegant menu around the wines themselves. Those of you who know some of the wines can explore the whole range; those of you yet to be introduced will be thrilled. Join his wine club, as much of this is unavailable & perhaps schedule a visit to the winery & tasting room, which is absolutely gorgeous. We are hopeful that Matt Hobbs will attend and discuss the wines in person….
The Champagne Dinner with host Mario Rinaldi of Paul Goerg Champagne; Sunday August 31st.
Back by popular demand the Marvelous Mario!!! Born & raised in Champagne: international rep for the house of Pual Goerg, the official wine of the house of Monaco, and Bentley cars!!! This is our traditional end of summer sparkler. Champagnes in the garden and a champagne dinner predicated on the wine itself, the wine of kings!! A rare chance to compare the various grand houses & styles, from NV to Rose's & Blanc de Blanc. We encourage everyone to wear their last Summer whites & hoist a flute to the end of what will certainly be a glorious summer. Go out in sparkles!!
Chills Bistro & Bar: open nightly from 5pm to close
A French styled Bistro & a Bar with a large selection of wines by the glass, beer & boutique cocktails. The Bistro serves dinner nightly in season from 5pm, with 3 course $25- 3 course specials if ordered before 6. A la carte, it is family friendly & casual; steaks, chops, pasta & pizzas; soups, appys, salads, dessert; plan your own feast, or just a snack. Beautiful outdoor seating on the patio for a soft summer's night. The Bar is open nightly from 5pm: A locals gathering place, it has it's own small plate menu, plus offering the Bistro menu. It features a summer martini & drinks list & cool music. No reservations, just pop in!!
The Inn at Chillingsworth
Three lovely guest rooms, each with a private bath, A/C, WIFI, Cable TV. Wine & cheese is served at your arrival and a served, plated continental breakfast each morning. There is a private beach at the end of the street as well as concierge service. A Gourmet's getaway for a wonderful weekend.