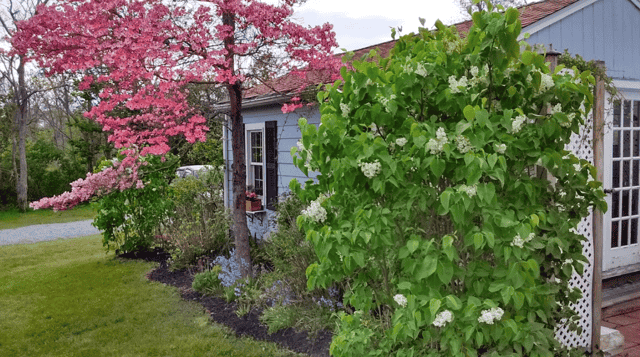 Reservations & Payments
Reservation Payment via PayPal
Step 1: Fill in Guest Information
Thank You for sending us your information, now you just need to make your payment and we will confirm your reservation with you.
1. Click the logo below, you will be taken to PayPal where you can make a secure credit card payment to us at Chillingsworth.
2. Input the amount we discussed over email or over the phone.
3. Finally, you can submit your payment. You do NOT need to have a PayPal account to make a reservation to stay with us. There will be two payment choices on the right side of the screen for you.

We will send a confirmation email or give you a phone call to confirm that the payment has been processed as well as to answer any further questions you may have before your stay.
You will receive immediate confirmation of your payment via email from PayPal, and we will be in touch with you soon.
Thank you again for choosing to stay with us Chillingsworth.
Email us at if you have any further questions.
Please call 508.896.3640 if you would like to pay over the phone.
A one of a kind personal experience with an emphasis on privacy and service.
Chillingsworth has three Guestrooms, all with full private baths, wireless internet access throughout, a/c & cable tv. Each Guestrooms is individually appointed with period antiques, fresh flowers and personal collectibles, as if they were used as private quarters. 

We offer afternoon wine and cheese with our compliments at check in for multi day guests, as well as continental breakfast the following morning; croissants, muffins, fruit, juice and coffee and other items that may vary based on demand. Priority is given to the houseguests for dinner reservations. Our full wine list & complement of beverages is available during dinner hours for houseguests.
The experience is very personal, as there are very few guests at any given time.
All of the rooms are upstairs above the various Dining Rooms of the 300 year-old Colonial home. Their location above the Restaurant is a fact that is important in understanding the nature of the Inn in relation to the Restaurant. In addition to the Main dining rooms of the more formal "fine dining" part of the Restaurant, there is also a more casual dining experience in the Bistro, which serves an à la carte menu at both lunch and dinner. There is a delightful BAR where one can catch an early afternoon or late evening glass of wine, or cosmo, or whatever tempts you, plus one can order from the Bistro menu at the bar. We also serve guests in the Gazebo, where one can have breakfast, enjoy afternoon wine and cheese, or reserve a private Tasting Dinner. House guests are assured of a reservation in either of the dining spaces on a priority basis: dining is not a requirement, but most of our guests choose to dine with us.

Inn guests are extended concierge service through our reservationist who will be glad to make reservations or appointments for golf, tennis, boating, ferries, fishing, whalewatching, sealwatching. The entire staff will happily provide "Cape" insider information of a personal variety, as well as comparing notes on recommendations and any other interests. There is a private bay beach within walking distance as well. Golfing reservations are available (for a fee) at several courses in town. The Cape Cod Rail Trail bike path is 1/2 block away. Bike rentals are available nearby also.
Room rental reservations are charged when the reservation is made, in full, in advance. If cancellation becomes necessary, a refund is made less a 15% handling fee two weeks in advance and only if the room is rebooked. After that time the payment in advance is forfeited. There is a two night minimum from June 16th until October 15th (Friday-Saturday, Saturday-Sunday). Please contact us at (508) 896-3640 or for more information.
If you wish to contact Nitzi, Guest Room Manager, call or text 970-306-9515.